Companies
We need your support!
We contribute to the Computer Science community at UCLA by providing tutoring, mentorship and career development events for our peers. In order to run our events, we require funds for food, equipment, and publicity. We are fully funded by the Computer Science Department, through the Industrial Affiliates Program, where companies like you pledge $10,000 a year to the department to support our activities. We gladly accept no-strings-attached donations (monetary and/or equipment/swag), but in order to receive benefits of working with us you must be an affiliate of the Computer Science Department. We hope your company can give back and be part of the development of a bright new generation of computer scientists!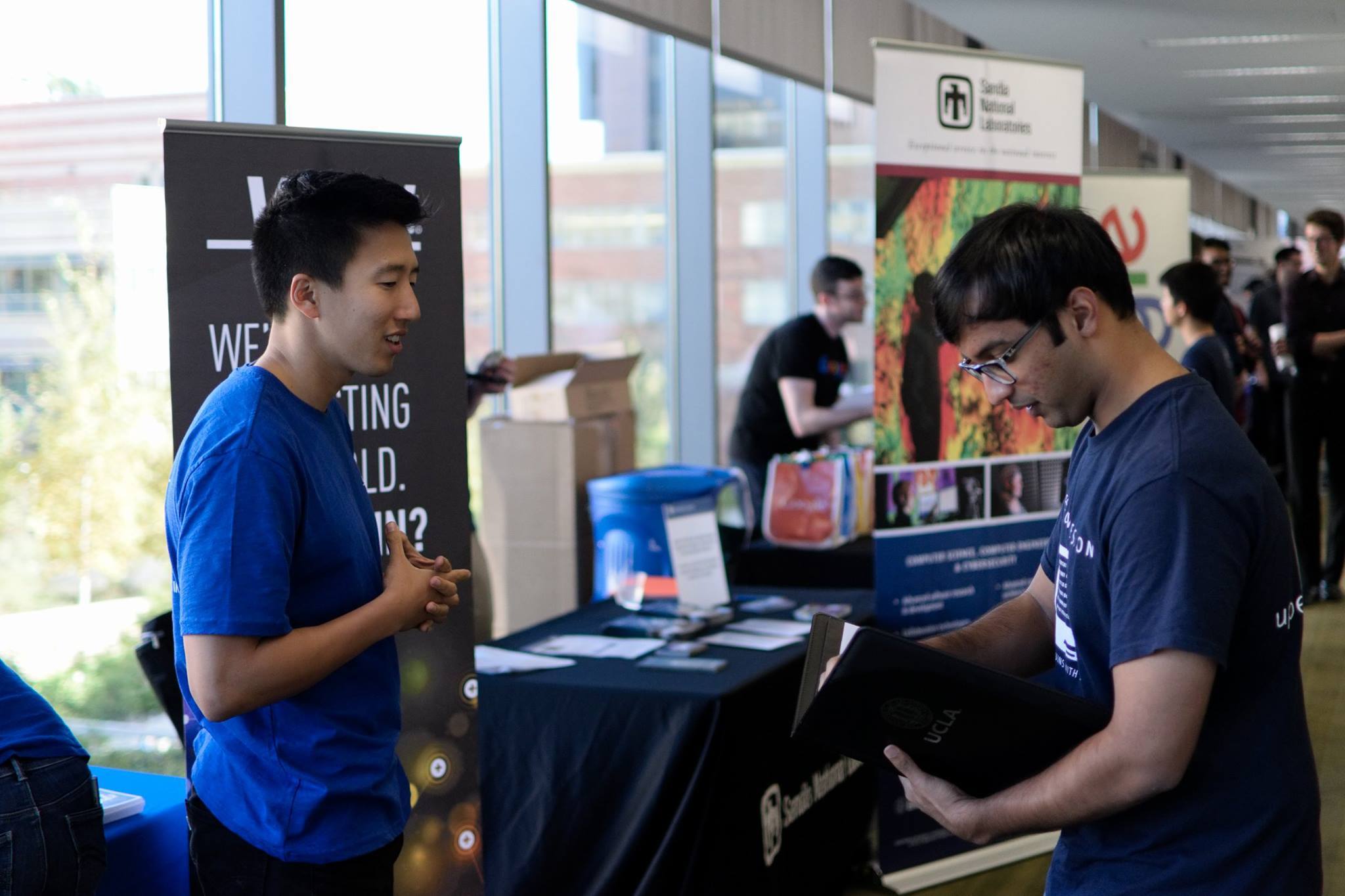 What we offer to affiliates:
Recruiting Events: We handle logistics of booking rooms, ordering food, publicizing, and any A/V needs. Our Facebook page has over 1000 followers, and we have a broad reach through our weekly newsletter in order to publicize upcoming events. Past events include infosessions, tech talks, coding challenges, and company tours. However, we are open to any other ideas you may have! We usually have a turnout of anywhere between 20-100 students at corporate events.
Resume Book: The UCLA UPE resume book contains the resumes of our high-achieving members, all of whom meet or exceed our membership requirements - top 1⁄3 of their class and 3.5 GPA studying Computer Science related major.
Honors Mixer: Every fall quarter, we host a career fair for our members which is exclusive to Computer Science Departments affiliates. It is a more intimate setting than other career fairs, and is only open to the top 100-200 computer science students at UCLA.
Other benefits (not just from us) are listed here.
To get in touch or find out more about how your company can be involved, email us at upe.ucla@gmail.com.